The following news item clearly states that, there is good amount of demand expected in job market for data-literate managers that means, Certified Lean Six Sigma Green Belt (LSSGB) and Lean Six Sigma Black Belt (LSSBB) who are having deep analytical skills, typically experts in statistical methods, and data analysis techniques.
In order to become a Certified LSSGB and LSSBB, enroll with us using the following links:
1. For LSSGB, click here: http://iipmchennai.com/sixsigma.html

2. For LSSBB, Click here: http://iipmchennai.com/SSBB.html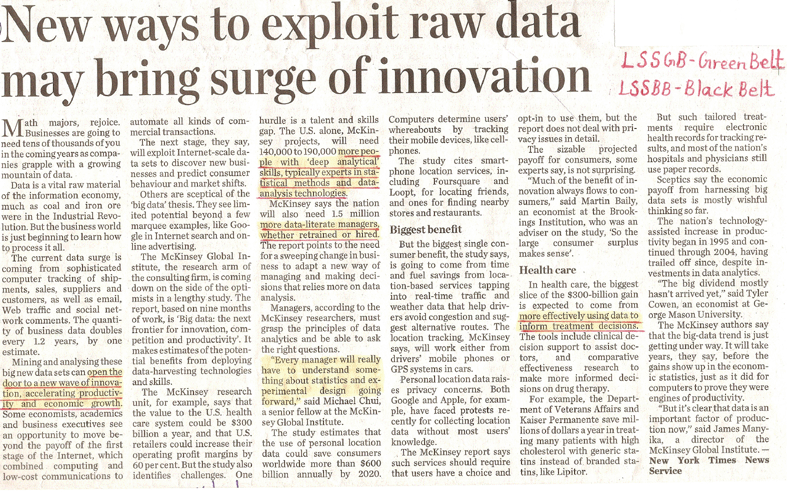 * Source Courtesy: The Hindu dated May 16, 2011.